BRIEF HISTORY OF TOYO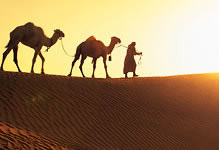 Around the middle of 1930's, Tamenosuke Saito (1902-1988), the founder of TOYOTRADING served at a company in Osaka, who was importing European, American automobiles and motorcycles.After the World War Ⅱ, within the above-mentioned company, he established the Export Department supplying Japan-Made Auto Spare Parts for European and American automobiles toward Asia, Australia, Central America and South-Central America region, and so on. While in a business trip to Central America and Central-South America, he witnessed himself that although small in number, Japanese 4WD cars were actually running there. Anticipating the sharp increase in export of Japanese automobiles in the future, he started to shift his eyes from only selling Auto Spare Parts for European and American automobiles toward developing Auto Spare Parts for Japanese automobiles.
And finally in 1953, considering the needs for the presence of trading company as a specialist in Auto Spare Parts for Japanese cars, TOYOTRADING was set up, and began to pioneer in the new markets. Coincidently, in the same year, Japanese government announced the new national energy policy that encourages domestic industry to switch its major energy source into oil. And soon later, triggered by the incident in 1956 when Suez Canal in Egypt was shut down, an increasing number of Japanese 4WD cars and various trucks began to be exported to the Middle and Near East nations. Coincided with such timing, we became more actively involved in exporting to the Middle and Near East nations such as Saudi Arabia, and African nations. Since then, despite of several challenges such as the Middle-East Wars and Oil crisis, we have been keeping up establishing quite sound relationship with a lot of customers up to now, and also continuing to expand our business reach out to China, Asia, Mongolia, India, Central America, Central-South America, and many other regions. As of now, we have become grown into one of the promising company in this industry.